The Income Secret Nobody Told You About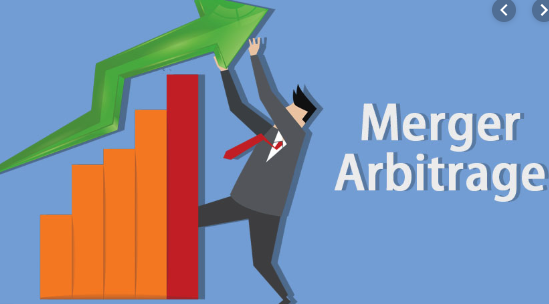 IT'S THE VERY DEFINITION OF A NEW OPPORTUNITY.
The kind of opportunity that comes along once every decade. The kind of opportunity experienced investors wait for.
And like all new opportunities, this one won't last forever. In 3 years from now, it will be on the front page of the Wall Street Journal. In 5 years from now, everyone will be doing it.
But the good news is that right now, there's serious money to be made. And I'm just too darn old not to take advantage of a good thing when I see it.
It all started October 1, 2019…that's the day discount broker Charles Schwab announced that they were eliminating all commissions. It wasn't long before their competitors followed.
Now regular investors can tap a little-known-investment-strategy Wall Street pros use to generate serious income: merger-arbitrage investing.
That's when you buy the stock of a company after it has agreed to be bought by another company.
You see, when a company is taken over there are two opportunities to make money.
The first opportunity comes from the actual deal itself. It's an opportunity to make big profits when the deal is first announced.
For example, on June 3d, Infineon bought Cypress Semiconductor for $23.85 a share. Cypress shares jumped 46%when the deal was announced, giving investors a nice return.
But the second opportunity comes from merger-arbitrage. It's an opportunity to earn steady income after a deal is announced.
The deal is expected to close on January 31, 2020. But as of December 20, Cypress stock was selling for $23.32 – a 2.2% discount to the deal price.
Anyone who purchased Cypress stock would earn 2.2% in a bit over a month, which is an annualized return of 19% on your money.
Stocks being taken over always trade at a discount to the final takeover price. The difference is called a "spread."
And capturing these spreads is a great way to earn extra income.
There are 2 things make this strategy so powerful right now –
Low Interest Rates: While people are fighting to get 1% at their banks, you can target 10-20% annual returns with this strategy. It's a great way to generate extra income. And because we're targeting takeovers that look likely to be completed, it's a pretty safe and consistent way to make money.
No Commissions – As I mentioned above, as of October 1, 2019 discount brokers have eliminated commissions! Those commissions used to take a big chunk of your profits. But now that you can trade commission free, a world has opened up to you that was once only available to professional investors. Take advantage of it!
(If your broker is still charging you commissions, you're dealing with the wrong one. Move to a broker without commissions and your returns will go thru the roof).
And guess what?
The opportunities just keep coming. Why?
Because we're in a great bull market and new takeovers are being announced almost every day.
And best thing about this opportunity is that it's not too late for you to get your share…
"The Buck Stops Here"
Dylan Jovine
Chairman,
Behind the Markets
Learn From My Most Effective Online Marketing Campaigns & Businesses